BREU BRANCO SHOWER OIL - EKOS - 100ML
Moisturise and fragrance your skin while you shower with Ekos Breu Branco shower oil and its extraordinary aromatic powers, sacred to the Amazonian people. Benefits Use The ingredient About us Benefits Softens and nourishes the skin Skin is left looking silky and feeling as soft as velvet. Leaves a
Description

Moisturise and fragrance your skin while you shower with Ekos Breu Branco shower oil and its extraordinary aromatic powers, sacred to the Amazonian people.
Benefits

Softens and nourishes the skin
Skin is left looking silky and feeling as soft as velvet.
Leaves a woody and delicately spicy scent on the skin.
Vegan formula
Convenient 100 ml size
Use
Apply to wet skin in the shower, massage and rinse.
The ingredient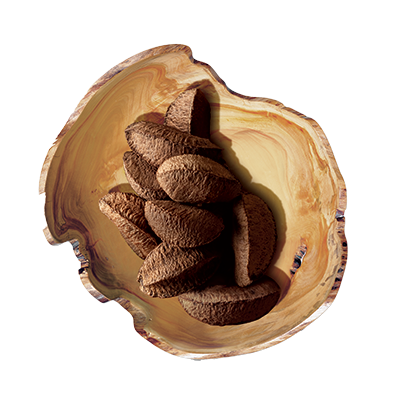 The Breu Branco is a tree native to the Amazon that can grow 20 to 30 meters tall. It naturally produces a very fragrant resin which solidifies in its trunk.
This resin looks like a grey rock and has been used for centuries by Amazonian people as a natural incense, to keep away unwanted insects, fragrance their homes and prepare sacred baths and rituals.
The Breu Branco used by Natura is a fair trade product.
About us
An exceptional perfume
Breu Branco resin has powerful aromatic woody and spicy notes that make it a rare and highly valued ingredient, particularly suited to body care products and perfumes. In the Breu Branco range of products, the Breu Branco aroma blends with the creamier and more familiar notes of sandalwood and Brazilian Cumaru, offering a truly unique and typically Brazilian fragrance experience.
Find out more
Reviews
There are no reviews yet.
INGREDIENTS*
ELAEIS GUINEENSIS OIL / ELAEIS GUINEENSIS (PALM) OIL, HELIANTHUS ANNUUS HYBRID OIL, PRUNUS AMYGDALUS DULCIS OIL / PRUNUS AMYGDALUS DULCIS (SWEET ALMOND) OIL, PARFUM / FRAGRANCE, DIETHYLHEXYL SODIUM SULFOSUCCINATE, LECITHIN, AQUA / WATER / EAU, ETHYLHEXYLGLYCERIN, TOCOPHEROL, PROPYLENE GLYCOL, TOCOPHERYL ACETATE, LINALOOL, LIMONENE, COUMARIN.
* The ingredients listed within the composition of the products of the brand Natura are regularly updated. Before using a product of the brand Natura, please read the list of ingredients located on its packaging to ensure that the ingredients are suitable for your personal use.